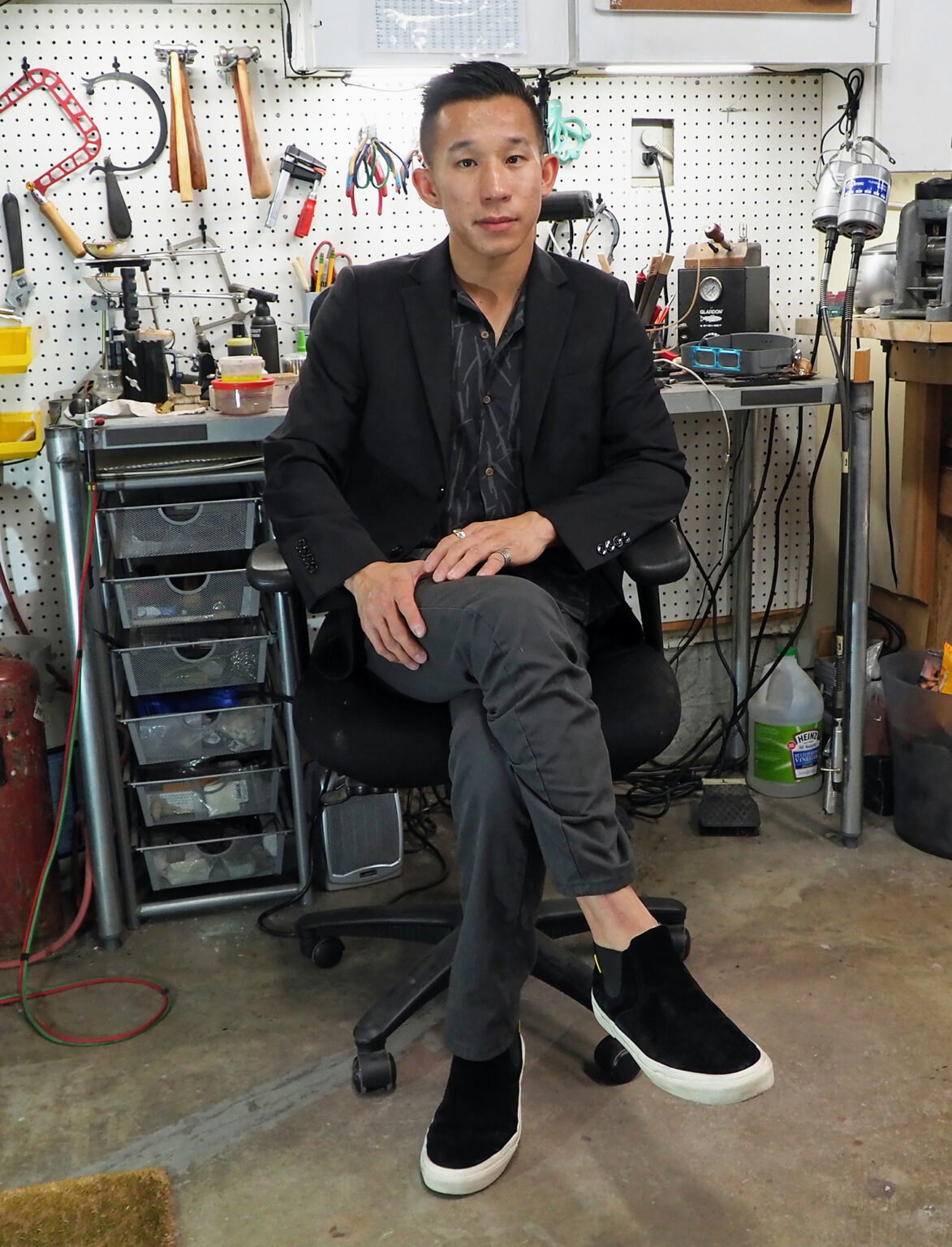 Hi. I'm Perry Hua, born and raised in Orange County, California where I am currently based in Costa Mesa.
Growing up with roots steeped in skateboarding culture and the arts, jewelry making was something that I naturally fell into. After learning the trade of making jewelry at a body jewelry company and working there for 4 years, I wanted to explore more of the creative side of artisan crafted handmade jewelry. Making my first ring by hand, I knew this would be a craft I could dedicate the rest of my life to. And picking up a graver and etching out my first design into metal, I was amazed at the captivating beauty that only a handmade piece of jewelry can bestow.
My belief is that in the modern age where everything is expected to be produced quickly and inexpensively, it matters immensely how something is made and what kind of story it tells. This is how Atethos came to fruition, a place where I am able to design and fabricate pieces as an independent jeweler.
For me, making jewelry by hand is a delicate process with many nuances involved that create something especially unique at the very end, which can be noticed and appreciated at first glance. The drop of the hammer, the swaying of the saw, the graver chipping away metal, the meticulous filing to form the perfect curve, and the fine-tuning of a flame, these are just a few of the things that I love about handcrafting and that keep me coming back to the bench again and again.
Thank you for visiting and taking the time to learn more about me and my vision. Other than making jewelry though, I love to spend my free time rock climbing, skateboarding, surfing, and camping in the great outdoors. Please feel free to message me with any inquiries or if you are interested in custom work or repairs.
All the best,