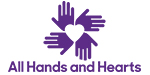 All Hands & Hearts – This organization aims to efficiently & effectively address the immediate & long-term needs of communities impacted by natural disasters. Goal of helping to build safer, more resilient schools, homes and infrastructure.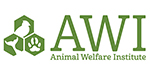 Animal Welfare Institute – Works to alleviate the suffering of animals caused by people, seeking better treatment of animals everywhere, including in laboratories, farms, in commerce, at home, and in the wild.
Brain & Behavior Research Foundation – This foundation focuses on awarding grants to council selected research with the hopes of advancements and breakthroughs in scientific research regarding mental health and illness. This includes addiction, ADHD, anxiety, autism, bipolar disorder, borderline personality disorder, depression, eating disorders, OCD, PTSD, schizophrenia, as well as research in suicide prevention.
Equal Justice Initiative – This charity aims to end mass incarceration and excessive punishment in the US, to challenge racial & economic injustice, and to protect basic human rights for the most vulnerable people in American society.
National Alliance on Mental Health – Dedicated to improving the lives of persons and their families living with serious mental illness. Offers classes and training for people living with mental illnesses, their families, community members, and professionals.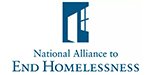 National Alliance to End Homelessness – Committed to preventing and ending homelessness in the US through solutions such as improving homelessness policy, building communities, and providing data and research for policymakers and elected officials.
Prevent Child Abuse America – This charity helps to prevent child abuse and neglect before it happens, helping to promote nurturing environments where kids can grow up safely and fully.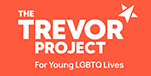 The Trevor Project – Founded in 1998 as an organization to help prevent suicide for LGBTQ youth through crisis intervention and suicide prevention services, as well as guidance, counseling, and resources that help to build safer, more inclusive environments.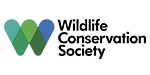 Wildlife Conservation Society – Through science, conservation action, education, and inspiriting people to value nature, the WCS aims to save wildlife and wild places around the world, concentrating their efforts on 14 priority regions which are home to more than 50% of the world's biodiversity.
World Resources Institute – This global organization focuses on solving major challenges concerning Earth and its environment, in key , areas such as cities, climate, energy, food, forests, ocean, and water. Develops practical solutions for a healthier world.